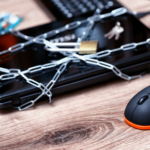 As the number of connected devices in the workplace skyrockets and Bring-your-own-device (BYOD) continues to be the norm, maintaining data security in the enterprise continues to be a significant challenge. Protecting corporate information and applications on mobile devices, or those that run in the cloud is only possible with a reliable access and identity management strategy. Today's leading enterprises are turning to Identity and Access Management (IAM) solutions to provide a secure business security framework. These frameworks go a long way in effectively managing digital identities both inside and outside the enterprise and corporate firewall. IAM systems identify and prevent would-be hackers from stealing credentials and gaining access to sensitive applications and data. Robust IAM solutions also help keep sensitive data private and ensure the right people have access to the right information at the right time.  
Gartner estimates the Identity-as-a Service models (IaaS) market is on its way to a $45 billion market by 2018. But in a relatively new industry, who are the major IAM players to watch? Who can businesses trust with such an important data security responsibility? And, what about IaaS? Do cloud-based IAM offerings provide the same level of identity governance? Let's take a look at a few of the leading IAM leaders to see how various offerings stack up.
Okta-

Okta offers a diverse portfolio of identity and access management solutions for digital business as well as all industries that rely heavily on a connected and a mobile workforce. The company's Identity Cloud Platform is unique in that it offers customers−and their entire workforce−secure access to thousands of pre-integrated SaaS and internal apps from anywhere and from any device. For instance, enterprises can rapidly deploy Salesforce.com, Office 365, AWS and more, with Single-Sign-On (SSO) and provisioning. This gives employees instant and secure access to the tools they use most. It's important to note that in 2016, top analyst firm Gartner named Okta as a Magic Quadrant leader for IaaS. (Source:

Okta

)

Ping Identity-

The company offers federated identity access management capabilities to simplify and centralize bridging to and managing identities on-premises and in the cloud. They also offer federated access management which ensures that only authorized users can reach the applications they need. Ping Identity also has an IaaS solution through a cloud-based model that delivers secure cloud SSO.  This platform helps eliminate common multiple password security problems, and as a result, frees up IT for more critical data security issues. Giving users one-click access to SaaS apps is a Ping Identity mantra. Not only that, the company's platform delivers faster integration with existing identity stores and self-service configuration and provisioning. With these options, it's no wonder why customers trust Ping Identity to keep corporate assets and applications safe outside the enterprise firewall.

OneLogin-

OneLogin is a provider that delivers identity management software via the cloud.

The company was named by Forrester as a leader in the IAM space, being selected among the "nine most significant SaaS providers in the cloud IAM category" in 2015. (Source:

Forrester

) OneLogin's cloud-based identity management platform also offers SSO and centralized control of users, applications, and devices. The company's unified directory allows customers to synchronize users from multiple directories such as Workday, Active Directory, LDAP, G Suite and others. OneLogin delivers a web-based interface where IT administrators can manage users, authentication policies and access control, all from a secure cloud directory.

Google-

In March of 2016, Google announced the availability of its beta enterprise-focused IAM toolset for Google's public cloud platform (GCP). This announcement was big news because AWS and Microsoft Azure already had strong IAM offerings, which put Google slightly behind in the IAM race. Since that initial announcement, the company's IaaS modules have continued to grow, improve and capture market share. Google continues to improve its built-in security capabilities by adding more roles and allowing administrators to define custom roles. 

Administrators are able to assign permissions and run the primary identity and access management through the Google Apps Admin console, which most find straightforward and intuitive.
Microsoft-

Azure Active Directory (Azure AD) is Microsoft's IAM platform which is part of its Azure cloud services portfolio. It lets IT managers set up how users can access selected applications hosted on the internal corporate network or external cloud services. Azure AD is a comprehensive identity and access management cloud solution because it gives administrators the ability to manage all users and groups. It helps secure access to on-premises and cloud applications, including Office 365 and non-Microsoft SaaS apps. Azure AD comes in three editions: Free, Basic, and Premium. For those who need highly-secure remote access and SSO, the Azure AD Application Proxy module allows users to publish on-premise web applications. This feature allows users to launch applications from a personalized web-based panel or mobile app using company credentials.
At a time when users require simplified and seamless access to SaaS applications and productivity tools in a mixed-technology environment, identity management has become a mission-critical task. With the right IAM partner and security framework in place, enterprises will become more secure, agile and competitive, while at the same time reducing identity management costs.