Welcome to Your Cloud. Your Silver Lining.
The world of cloud services, telecom, and IT can be a dark and scary place. There are unknowns around every corner. How do you know you're getting the best options, services, and prices? Now you can with Core Connections.
We don't just talk the talk. We walk the walk and can manage your journey to a better cloud. Core Connections handles everything from tough carrier negotiations and cloud service planning to Unified Communications (UC) implementations and more. We'll take the lead and protect you from common cloud missteps, and we'll get you on a path to productivity and profitability.
Save time – Let us handle the hassle, giving you time to focus on running your business.
Enjoy a single point of contact – We manage everything from planning and deployment to escalations and contract review.
Choose from over 140 providers – Our extensive network of carriers guarantees the right solutions with cost minimization.
Leverage our expert guidance – With more than 30 years of telecom, IT, and project management experience, we know how to build a technology solution uniquely suited for you.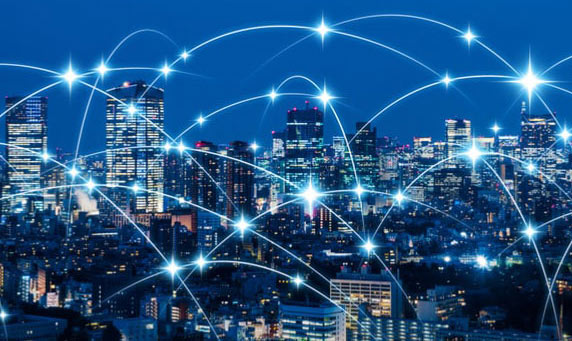 "We really value our partnership with Core Connections. Because Mary is an independent rep, she can research, find and presents all the possible tech scenarios to us. She effectively helps us weigh each, their benefits and how they will enhance our business. She guides us to the most effective solution, not the one that makes her the most money. Mary is excellent at interpreting the technical jargon and making it applicable to our business. She really looks out for our interest after the deal is signed as well. She reviews our ongoing activity and usage with the vendors she's connected us with. She points out any discrepancies and handles all the reconciliation for us. She's the first to call about renewals, options and ways to negotiate more service for better prices. She is truly a trusted partner that we rely on time and time again with our communications technology."
Mark Blodger, Principal
DDM Marketing & Communications
Our mission is to transform companies by harnessing the power of technology to boost productivity, creativity, and profitability.
Check out our resource library of short but helpful explainer videos that offer essential insights and solutions.
When looking at enterprise phone solutions, it's hard to beat the advanced features of a PBX or Private Branch Exchange. It's a private phone network designed...
Learn more about how our technology services can transform your business.
CLOUD SOLUTIONS
You'll benefit from greater scalability and agility with as-a-service cloud offerings from Core Connections.
LEARN MORE »
NETWORK & BANDWIDTH SOLUTIONS
We'll help you build modern, flexible networks and deliver always-on connectivity with private network connections, SD- WAN, and a variety of bandwidth options.
LEARN MORE »
TELEPHONE, UC & Collaboration
Connect mobile and remote teams in new ways with our winning UC, collaboration and mobility solutions.
LEARN MORE »
Got two minutes? Hear from Core Connections' president, Mary Muir.
Who is Core Connections?
30 Years of Industry Experience. 140 Suppliers. 100's of Satisfied Customers.
Core Connections Inc. is a different kind of technology partner. We have a vision for your success, and we won't stop until we get you there. Led by telecom and cloud expert, Mary Muir, Core Connections has been helping businesses across the country and internationally implement, deploy, and manage their technology infrastructures since 2012.
Your IT and Cloud Expert
Trust us to apply our 30-plus years of industry experience to harness the power of technology to boost productivity, creativity, and profitability.
Your Protector
We specialize in providing excellent customer care, shielding customers from missteps and inherent complexities of today's technology landscape. We'll help you meet your technology goals to support positive business outcomes.
Your Carriers
We'll evaluate your requirements and identify carriers, providers, and solutions optimized specifically for you – all while ensuring you get the best possible pricing.
How can a trusted technology advisor help? Watch our quick explainer video to find out.