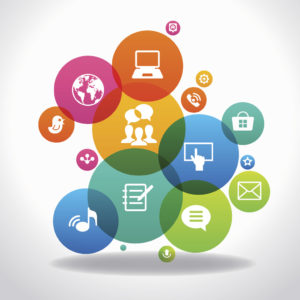 When it comes to team collaboration tools in the workplace, efficiency is the name of the game in today's hurry-up, always-on digital world. That's probably why over the past several year's team collaboration tools have become a bigger part of Unified Communication (UC) applications. Collaboration tools offer dynamic, distributed teams the ability to improve the way they communicate and share information providing an intuitive workplace hub for all projects. By bringing in integrated messaging, video, and project tracking capabilities, teams are able to collaborate within the context of specific projects, activities, and documents, avoiding disconnected workflows. With these features and functionality, the demand for collaboration applications will continue to grow. A recent study by Nemertes Research found while nearly 30% of companies today are using team collaboration software, and another 32% are planning to do so by the end of 2019. (Source: Nemertes).
However, in a world where IT teams and business groups sometimes butt heads, it's hard to know what type of collaboration tools and deployment options are best. IT organizations may be looking to standardize business processes and centrally manage activities on a single, all-in UC and collaboration platform. On the other hand, business groups like sales, marketing, development, and HR may already be using a favorite line of business collaboration app. Or, a team could be using a collaboration app that's already integrated into their line of business software, like Salesforce and Quip. Quip is a content collaboration platform tied into Salesforce that transforms how departments and teams send and finalize documents. As a business leader, you may find yourself asking:
Do we centralize activities by mandating the adoption of an all-in-one UC and team collaboration solution?

If we do that, do we risk alienating users or creating dis-engagement?

Do we let each business group decide what collaboration apps are best for them?

Will support a variety of applications for each group cause fragmentation of workflows and be too much to manage?
In a world where one-size rarely fits most, how do business leaders find the best path forward? Like most things in life, it's not a black-and-white issue. The answer is probably… it depends. Let's review why a company would consider each type of application.
Companies in industries that are highly regulated –

Often industries with high compliance and governance needs are best suited for unified collaboration applications. For example, some vertices like manufacturing, finance, and healthcare forbid some forms of real-time collaboration – like SMS messaging or even email because users may expose sensitive information. A unified collaboration application built for the healthcare vertical, for example, would offer compliant-ready cloud-based intranet, messaging and content-sharing platforms with built-in security features. This flexibility would enable nurses, doctors, and staff to better collaborate with colleagues and give them real-time access to the information they need, without risking a data breach or non-compliance. Not only that, when everyone is using the same tools, there's an audit trail where information and communication are digitized and recorded.

A highly mobile workforce –

Another reason for opting for a single collaboration tool may be if an organization has a primarily mobile workforce. Collaboration tools optimized for use on mobile devices can help teams exchange files and messages securely and privately. These tools generally offer an encrypted connection for communication and data sharing between groups to support real-time communication and, again, capturing all records and communications. 

Distributed teams or those with multiple individual workgroups –

For some creative organizations, SMBs, or for those with several independent workgroups, it may make sense to allow teams to leverage specialized collaboration tools that work best for each group's unique workflow. Following this structure, however, requires more IT support and the flexibility to assist individual teams when needed. Often a blended approach where workgroups have access to an enterprise-wide standard collaboration app that also integrates with the team's collaboration app is the optimal approach. Cloud-hosted collaboration solutions also streamline the deployment and maintenance of collaboration services, giving teams greater flexibility to adopt a blended solution or unified solution approach that works best for them. 
Leading organizations are always looking for new and creative ways to get more done in less time. More than embedded messaging features within office productivity applications, today's team collaboration applications are now playing a more central role in companies' overall workplace collaboration strategies. Finding the right route for your business takes understanding your goals, your team's' communication style, and IT capabilities.