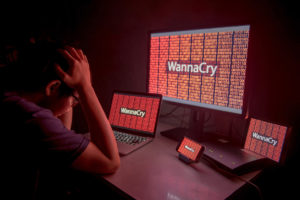 Think about it – if your company lost some or all of its data due to disaster, could you continue 'normal' business operations? If your inventory information, manufacturing processes, or contractual data even partially disappeared would you still be able to bill customers, pay your vendors, or continue product development? If that information resides in a data center, servers, applications, or other infrastructure, you could be in trouble. In the event of a natural disaster or another unexpected event, data loss or downtime could hurt employee productivity, the consumer experience, and, of course, your company's revenue stream.
That's why the smartest businesses 'plan' for disasters. Because let's face it, the next earthquake, tsunami, or human-made catastrophe will likely happen, it's just a matter of when. A solid disaster recovery plan should be used to inject certainty into uncertain times. Disaster recovery plans are a set of processes used to help an organization recover from a disaster and get back up and running as quickly as possible. Disaster recovery generally focuses on the IT or technology systems that support business-critical functions. Part of those critical functions includes data protection and infrastructure replication. For data protection, this includes having current off-site stored backups of all data available – as well as a redundant remote data center if you're using a cloud provider. In addition to replicating your company's most valuable and current data, your organization also needs to put a plan in place for replicating the entire infrastructure. This includes a network infrastructure and data center so users can still log in to the corporate network remotely, with a secure internet connection. Building and maintaining DR systems 24/7 can be extremely challenging, time-consuming, and costly, especially for small and medium-sized businesses with limited IT resources. That's why many businesses are turning to cloud-based disaster recovery-as-a-service (DRaaS) models for support. Let's look at the advantages of DRaaS models and highlight what to look for when implementing a DR plan.
Creating a 'virtual' replica of your data and infrastructure
Conventional DR plans and technologies usually include scheduled backups to physical hardware like storage disks. But what happens if the disks are damaged or there's nothing to recover? Instead, cloud-based disaster recovery technologies involve creating an on-demand, virtual replica of the operational IT environment hosted in the cloud in a physically diverse location. Virtualization makes it possible to have a server's entire operating system, applications, patches, and data, encapsulated into a single virtual server. From here virtual servers can be spun up and accessed as needed from a secure location. The idea of selecting a physically diverse location for your DRaaS environment is that if your offices are in one region of the country, hopefully during a disaster your redundant backup servers are far away and will be unaffected. Data and infrastructure virtualization is useful because systems can be synchronized to back up data in near real-time and tested periodically depending on your company's defined recovery point objective (RPO) – the time in between data syncs. When working on your DR plan, make sure the RPO is a critical part of your decision. Consider a company's point of sales database, as an example. At any point during the day (or night if online) a sale may be logged. An RPO of even five seconds means that the sale might not be copied, and a sale can go missing.  It's really about figuring out how much data you 'live without' and how quickly you can get back up and running. In the case of backing up a database, continuous data protection (CDP) ensures that every single change is sent to the backup site when it occurs. By keeping a copy of the database software online at the DR site, every shift in the production database is sent to the backup location as those changes occur. While a perfect application-consistent RPO of 0 sounds ideal, it also comes with a higher price tag. Lower RPO means bigger bandwidth bills. Balancing and comparing bandwidth costs vs. the value of your data can help shape what your DR solutions look like. 
Recovery nearly 'on-demand'
One of the primary motivations of relying on a disaster recovery services is that in addition to saving your time by managing all of the systems for you, they can also dramatically reduce downtime to get critical business systems back up and running after a disaster. Many SMBs and larger organizations can't afford to wait 24 hours, or more to recover servers using traditional methods. Instead, virtual servers can be copied or backed up to an offsite data center and spun up, and put back online very quickly. Many DRaaS promise recovery times less than five minutes after a disaster.
Planning for the future
Whether a cloud-based disaster recovery service is your first choice or not, designing a DR plan and mapping out a disaster recovery solution starts with identifying your primary objectives and working backward. Companies should take the time to map out their DR plan to achieve their optimal level of resilience, compared to their need for recovery speed and budget. By looking at the value of each of your critical data assets and infrastructure, team leaders can gain greater peace of mind and get prepared for whatever the future brings.